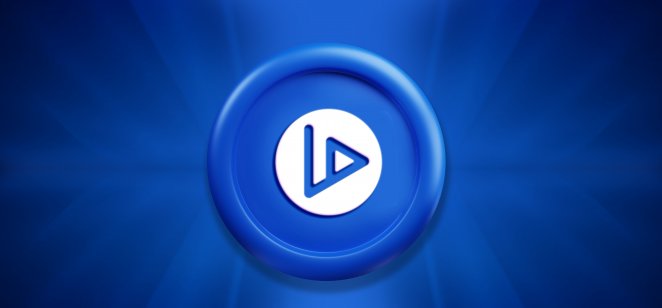 It aims to help store data securely on the blockchain, but what is vidt datalink (VIDT)? Let's take a look and see what we can find out, as well as examining some of the vidt datalink price predictions that were being made as of 23 November 2022. 
ETH/USD price chart
Vidt datalink explained
In the world of computing technology, one of the key ideas is that of data. After all, computer programs themselves are based on data, meaning that it is at the heart of pretty much everything to do with that sector. When the world wide web was created, data started to be, for want of a better term, mobile, able to be sent and received from terminal to terminal across the world. When blockchain technology started to emerge in the late 2000s, one of its key selling points was allowing people to both control and share their own data. With concerns about so-called Big Tech having access to people's personal information, the blockchain provided a potential solution for many people. 
Meanwhile, a separate data storage industry has emerged, coming up with new ways of allowing people to store their information. As a result, it was perhaps inevitable that there would be a link between blockchain technology and the data storage business.
The VIDT Datalink platform is one of a number of blockchain-based platforms that aims to bring data storage onto the blockchain. The idea behind this also involves another online success story, that of cloud technology. With The Cloud being the idea that, fundamentally, you can have a safe and secure place to store data outside of individual computers, this means that there is already a place where data can be shared. VIDT Datalink is designed to allow people to link The Cloud with the blockchain which means, at least in theory, that it can give people the chance to upload and verify data on the blockchain. There is a range of technology that can work with the platform, including permanent software in a read-only memory state – also known as firmware –, certificates and non-fungible tokens (NFTs). 
VIDT Datalink was founded by game artists Marnix van den Berg, Pim Voets, and Ceciel van Helden in 2019. In 2021, though, the platform became a decentralised autonomous organisation (DAO). 
Every blockchain-based network needs to have its own native token, and VIDT datalink has the conveniently named vidt datalink cryptocurrency, also known by its ticker handle, VIDT. This token was used to pay for creating and amending files on the network, and has also been used to help verify data on the blockchain. 
We used the past tense in the last paragraph because, when the VIDT DAO was created, it got its own token which, in many ways, has taken over from the original vidt datalink cryptocurrency. However, the first VIDT is still being used and can still be bought, sold, and traded on exchanges. It is also worth noting that, because it is based on the Ethereum (ETH) blockchain, vidt datalink is a token, rather than a coin. You might see references to such things as a vidt datalink coin price prediction, but these are wrong. 
Vidt datalink price history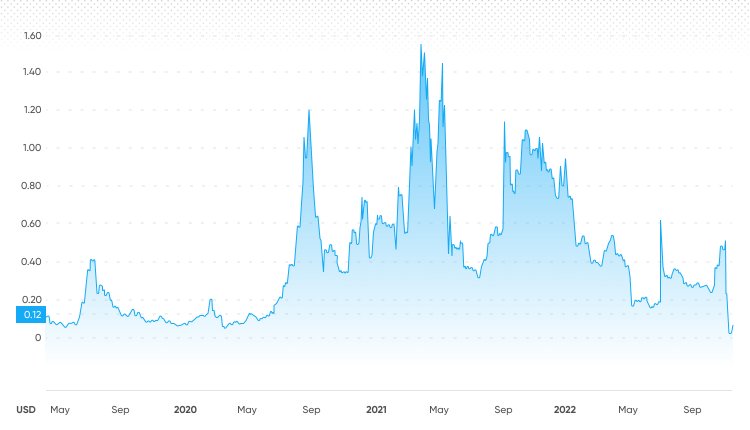 VIDT price history from launch to present – Credit: Capital.com
Let's now cast our eyes over the VIDT price history. While past performance should never be taken as an indicator of future results, knowing what the token has done previously can help give us some very useful context when it comes to either interpreting a vidt datalink price prediction that already exists or else making one of our own. 
When VIDT first came onto the open market in April 2019, it was worth about $0.12. In the summer of that year, it grew to above $0.40 in late June and early July, but then it fell back before surging to highs of over $1.10 in August 2020. There was another drop, but early 2021 was a good time for both crypto and VIDT, with it reaching an all-time high of $1.85 on 10 May. After that, though, it was time for it to drop again and it closed the year at $0.7986.
After the upbeat bull markets of 2021, 2022 has been a year where things have been pretty poor for crypto, and VIDT has been just one of many tokens which has taken a hit so far this year. Although it reached a high of $0.962 on 5 January, it has been pretty much downhill ever since, with Russia's invasion of Ukraine causing it to dip to $0.337 on 24 February. There was something of a recovery the following month, enjoying a bull run which culminated in a high of $0.6189 on 5 April. There was another slump, which turned into a crash with depegging of the UST stablecoin and the collapse of the associated LUNA cryptocurrency seeing the VIDT fall to $0.1071 on 12 May.
On 8 July a freakish spike saw a recovering token trade at $0.8103 and, although there was a downturn of sorts after this, it still managed to operate at above $0.30 for much of the next six weeks or so before moving back down towards the end of August. In early November, the token saw another resurgence to a high of $0.7767 on 7 November, but then the collapse of the FTX (FTT) exchange saw VIDT plummet to an all-time low of $0.01709 on 16 November. After that, there was a recovery and, on 23 November 2022, it was worth about $0.0725. At that time, there were   770,011,370 VIDT in circulation out of a total supply of one billion. This gave the crypto a market cap of about $56m, making it the 314th largest crypto by that metric.
Vidt datalink price predictions
With that all out of the way, let's now take a look at some of the vidt datalink price predictions that were being made as of 23 November 2022. It is important to remember that price forecasts, especially when it comes to something as potentially volatile as cryptocurrency, very often turn out to be wrong. Also, you should take note of the fact that many long-term crypto price predictions are made using an algorithm, which means that they can change at a moment's notice. 
First, CoinArbitrageBot had a vidt datalink crypto price prediction that said the token could climb to $0.1995 in 2023, before it potentially reaches $0.3551 in 2024. The site had a vift datalink price prediction for 2025 that said it could trade at $0.57455 that year. By 2026, the site said, VIDT could be worth $0.92962. How much weight you give this particular VIDT price forecast will depend on whether or not you believe that the token can climb by around 200% over the course of the next year or so. 
Next, DigitalCoinPrice made a VIDT price prediction that said that the crypto could be worth $0.0776 this year, $0.16 next year and $0.23 the year after that. By 2025, the site said, vidt datalink could be worth $0.29, hitting $0.34 in 2027 and $0.47 in 2028 before potentially closing the decade at $0.92. By 2031, the site said, the token could break past the dollar barrier and trade at a potential $1.26. 
Meanwhile, PricePrediction.net had a vidt datalink token price prediction which argued it could trade at $0.023 in 2022 before potentially hitting $0.033 in 2023, $0.046 in 2024, $0.068 in 2025 and $0.098 in 2026. The site forecast that VIDT could climb past the dollar market in 2027, when it might be able to trade at $0.14, with it potentially standing at $0.21 and $0.31 in the next couple of years before possibly starting the next decade at $0.43. The site said that the token could be worth $0.62 in 2031. 
Finally, WalletInvestor had a rather downbeat and bearish vidt datalink price prediction for 2023, suggesting the token was in for a fairly poor 12 months, with it forecasting that VIDT could fall down to $0.531 by 23 November 2023. 
When considering a VIDT token price prediction, it's important to keep in mind that cryptocurrency markets remain extremely volatile, making it difficult to accurately predict what a coin or token's price will be in a few hours, and even harder to give long-term estimates. As such, analysts and algorithm-based forecasters can and do get their predictions wrong.
If you are considering investing in cryptocurrency tokens, we recommend that you always do your own research. Look at the latest market trends, news, technical and fundamental analysis, and expert opinion before making any investment decision. Keep in mind that past performance is no guarantee of future returns. And never trade with money that you cannot afford to lose.
FAQs
Is vidt datalink a good investment?

It is hard to say. The token has made a recovery lately, but it is quite some way from heights it enjoyed a little over three weeks ago. A lot will depend on how the market performs as a whole. 

Remember, you should always carry out your own thorough research before making an investment. Even high market cap cryptocurrencies can be affected by bear markets. So investors should be prepared to make losses and never purchase more than they can afford to lose.
Will vidt datalink go up or down?

No one can really tell right now. While sites like PricePrediction.net are rather upbeat about the token's chances, the likes of WalletInvestor are far more bearish when it comes to making an assessment of the VIDT future price. It is important to understand that price prediction very often end up being wrong, and that prices can, and do, go down as well as up. 

In volatile cryptocurrency markets, it is important to do your own research on a coin or token to determine if it is a good fit for your investment portfolio. Whether VIDT is a suitable investment for you depends on your risk tolerance and how much you intend to invest, among other factors. Keep in mind that past performance is no guarantee of future returns. And never invest money that you cannot afford to lose.
Should I invest in vidt datalink?

Before you decide whether or not to invest in vidt datalink, you will have to do your own research, not only on VIDT but on other data-storage related cryptos. 

Ultimately, though, this is a question that you will have to answer for yourself. Before you do so, however, you will need to conduct your own research and never invest more money than you can afford to lose because prices can go down as well as up.
Related reading